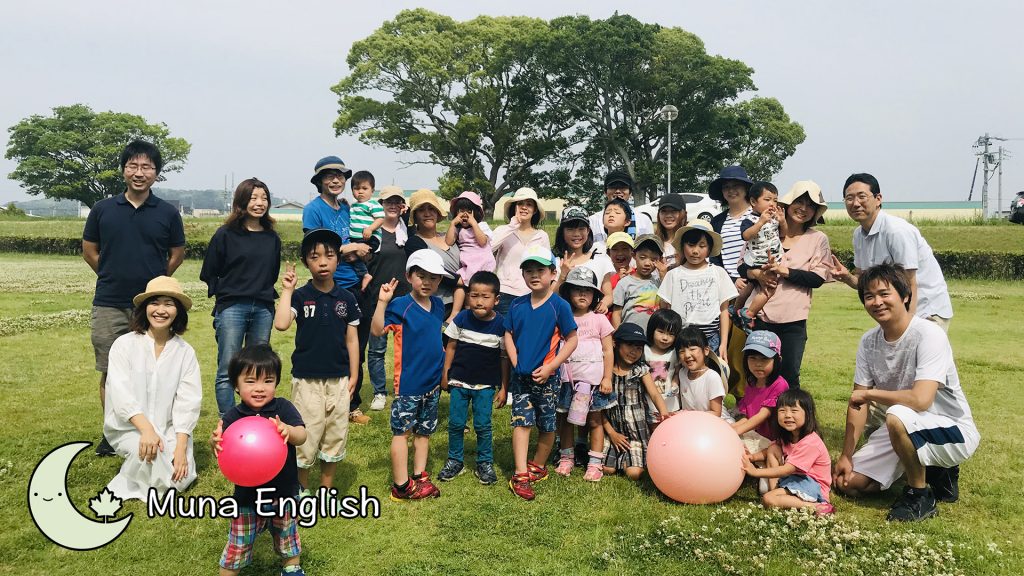 We held our first Muna Family Picnic for Muna English School members and their families on May 26, 2019. We enjoyed the beautiful weather, picnicked under some trees, and played many outdoor games in English! Everyone had an amazing time!
---
---
Family Picnic
Everyone brought their own lunch boxes for the picnic. It was really lovely to have a picnic with everyone and the weather was just perfect!
---
Outdoor Games
We played four different outdoor games with the families: "Over Under", "Hot & Cold", "What's the Time Mr. Wolf?", and "Freeze Tag". In some of the games we had parents vs. kids. Everybody had a lot of fun!
---
Thank you so much to all of the families who were able to come! For those who couldn't make it, please note that our next Muna Family Picnic will be held on September 29, 2019. We hope to see you there!